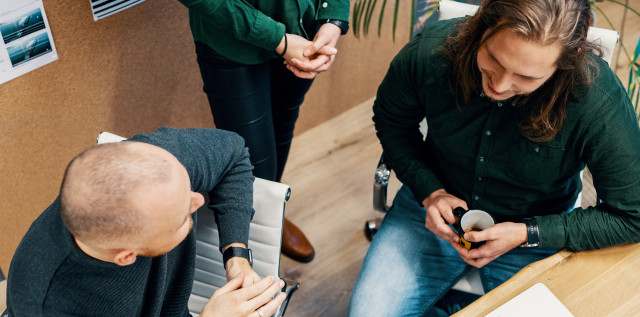 Audio
Music strategy
Great music, intelligently applied.
A suitable strategy. For every project.
Good music. That's what we like to hear and make at Fine Tune Audio. But music only reaches its full potential when there is a strategy behind it. What is your story? Who do you want to tell your story to? What do you want your audience to feel? What have you already told your audience in the past? And where do you want your story to be heard? Music strategy is an indispensable element of every project and every campaign.
Fine Tune Audio thinks with you to use your music in the most optimal and targeted way. For every kind of project we consider how your audio message will reach the right ears. We have a large library of our own music, and if desired we can make a custom production. Your audience deserves to hear and experience your message in the best way possible. Together, we make that happen.
Lets discuss your strategy together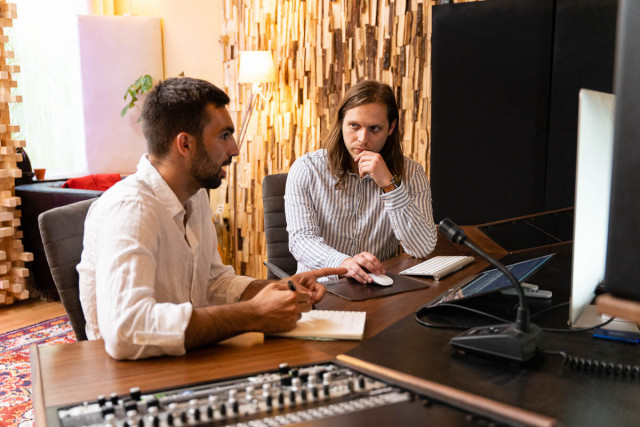 We asked Fine Tune Audio to help us think of a suitable tune. This had to fit our target group and the core values of our company. It worked out very well, and we are absolutely over the moon!
More than just intuition.
Music strategy is more than intuition, and an effective sound is more than just a memorable tune. Your story needs to be told with utmost precision, aimed at the right audience. That's why we at Fine Tune Audio help you find and formulate an effective music strategy.
For example, we think about your target audience. What kind of music does your audience respond to best, custom-made compositions or existing tracks? The identity of your brand also plays a big role. Do you radiate coolness or are you a beacon of reliability and authority? And how do we make sure your sound is recognizable in the midst of all the noise? With an effective music strategy from Fine Tune Audio, your brand will be ahead of the competition and can impact your audience more than ever before.
Let us help you find your sound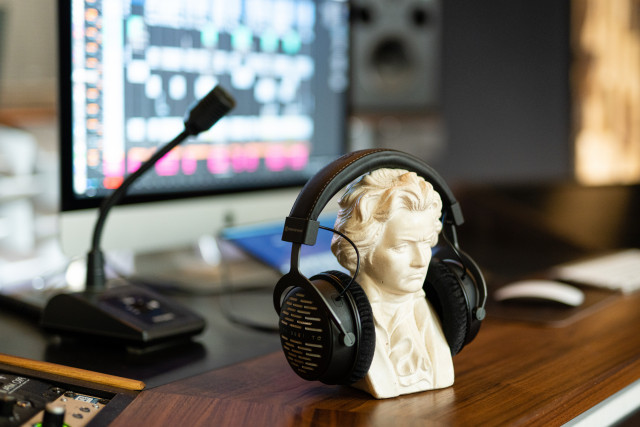 Music happens to be an art form that transcends language.
Music backed by a clever idea.
Music strategy should fit seamlessly with your brand. Because what might sound beautiful in on its own could also have an unexpected and counterproductive effect when heard by your audience. We know what makes music pop in the right way, and we know at what times the effect will be the strongest. What makes a Fine Tune Audio strategy so incredibly effective?
First of all, all our sounds are unique and custom composed. Uniqueness and recognizability is key, you won't find anything like it. Secondly, our strategy is built on flexibility. This way your musical story will come across well on any broadcast medium, whether it's on your phone or a high end sound system. And no matter if your sound will be heard in full or in a shortened version, your brand will be top-of-mind in your audience. Finally, we take the future into account. Because your sonic identity must be able to endure and overcome changes in your target audience. That way you will continue to reach your audience, now and in the future.
Get in contact to find out more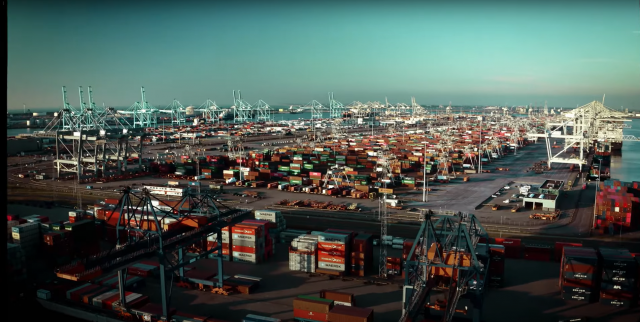 Listen to a few of our tracks!
We've created many songs throughout the years. Maybe we already have made something in the direction you want? Or maybe you want something completely new? Get inspired by listening to a select few tunes from our library below!
Related Projects
View all cases here