Voices
Characteristic voice-overs. For every brand and project.
Audio is our language, and we strive for excellence.
listen to our voices
Voices give substance. And character.
The voice that gives you a face. That embodies what you stand for. That gives your story character and creates recognition with your audience. The voice of your brand, organization or project. At Fine Tune Audio we believe that a story is only complete when there is a perfect voice to tell it.
You have more to tell than just the contents of a story. A good voice-over voice provides gives character, so we are happy to help you find that certain je ne sais quoi to your project. Our selection of experienced and distinctive voices is increasing every day, so there is a suitable sound for every project. Our voice-over voices are experienced and are given clear and pinpoint direction for each project. Your story will always told to the fullest. Tell a clear message, and let the voice-overs of Fine Tune Audio tell your story.
Get an impression!
Voice-over production
Produced to perfection.
We will gladly select the right voice-over artist for your message. But there is a lot more to voice-over productions to truly shine than just a great voice. In the high-end studio of Fine Tune Audio we will also mix the recording for your project to get the most out of your script.
For many years Fine Tune Audio has been producing voice-overs for major brands and advertising agencies. In this industry there are high demands and tight deadlines. Therefore all our recordings comply with all media standards and the final results are quickly delivered. This way your audience gets to hear your story crystal clear and on time.
Read what sets our voice-overs apart
VOICE-OVER CASTING
Authentic. Distinctive. Effective.
At Fine Tune Audio we work with real voices, from real people who can tell your story sincerely. Our success stems from the fact that we carefully select all our voice-overs. Our voices all have a unique sound and character.
During the recording session we make sure that the voice-over tells your story to perfection, taking your wishes into account. We do this with our years of experience in directing voices. We can change the emphasis or give a new, but very effective, twist to your script. Have your story told clearly and effectively with a voice-over from Fine Tune Audio.
Find the voice for your project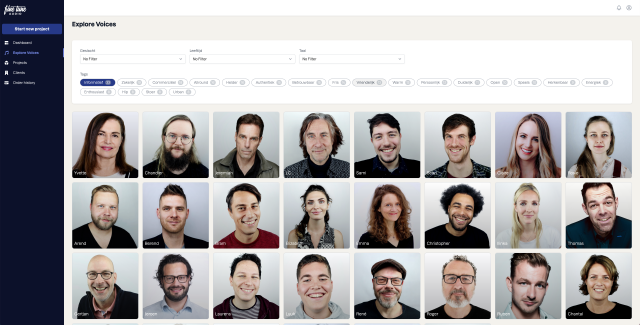 Brand Voice
Your voice. Your identity.
As mellow and dark as whiskey, or as youthful and fresh as lemonade? The sound with which a story is told determines as much as the words chosen. With a perfect brand voice, your target audience will immediately identify with your story. Choose a voice that sounds like what your target audience would like to be. Someone to look up to. A voice your target group will secretly envy, but that also matches what you have to say. Fine Tune Audio helps you choose the right voice for your brand.
more about The importance of a brand voice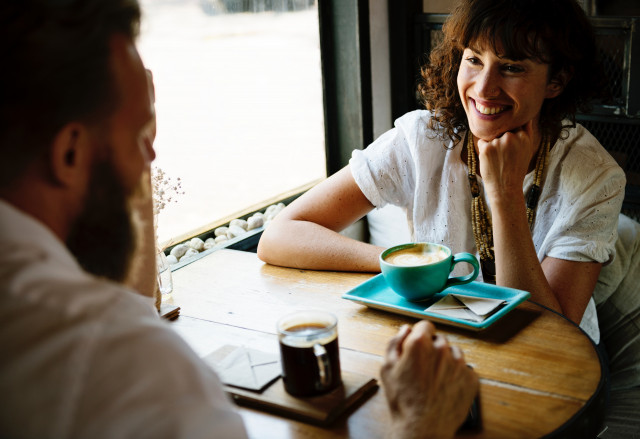 Our approach
A peek behind the curtain
Fine Tune Audio has been a major and successful player in the media landscape for many years. Where does this success come from? Our passion for sound and love for the profession are of course at the root of it. Furthermore the unique sound of Fine Tune Audio comes from a number of different aspects. Read more about Fine Tune Audio's unique approach here.
Learn some tricks of the trade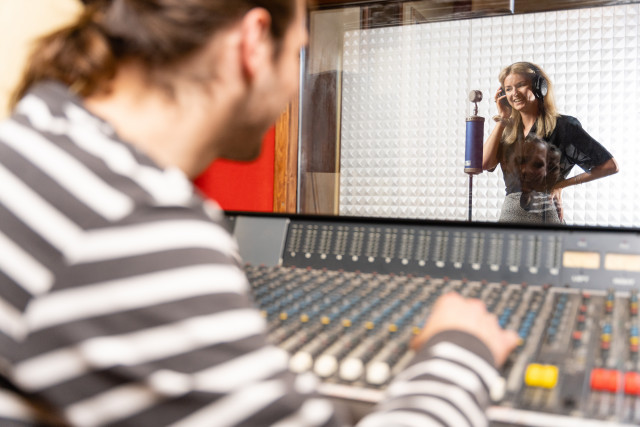 The cooperation with Fine Tune Audio was fast, accurate and reliable. Thanks to clear communication, the project was delivered to the client within a week. It was nice to notice that they were thinking along to make it as big a success as possible.
pick your goal
We produce voice-overs for a wide variety of productions:
Related Projects
View our projects here