company films
Your business card. Friendly and effective.
For many, a corporate film is the first introduction to your brand or organization. And first impressions count. A friendly introduction to your company or a nice explanation of your product. The video shows what you do, but a suitable voice-over tells who you are - and what you stand for.
You want to radiate confidence and humanity. At Fine Tune Audio you will find the right voice-over for your corporate video. We have a wide range of voices to help you make the best first impression.
Lets discuss your company film together
Professional recording quality.
A suitable voice-over is the icing on the cake of any corporate film. Not only do you show a friendly face, but you also want to tell your story in a pleasant way. Therefore, your corporate video deserves the best voice for your brand or organization.
At Fine Tune Audio, you are assured of voice-overs of the highest quality. Experienced and professionally directed voice-overs, recorded in studio quality. This way you will make a clear and positive impression on your audience - regardless of whether your audience is watching your corporate video on a big screen or a phone.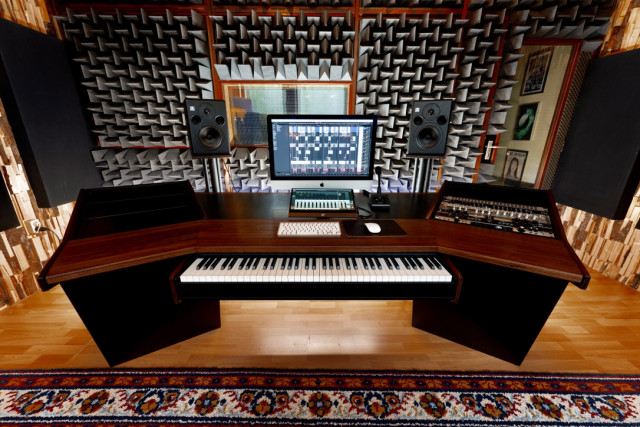 Experienced voices. With professional direction.
You obviously want your script, your message, to be told to perfection. That's why we only employ experienced voice-overs at Fine Tune Audio. They can clearly communicate every nuance of your story. All our voice-overs are professionally directed during recording. This way we can combine the very best takes into an effective end product.
Top quality - and you hear it.
Fine Tune Audio records everything in its own studio. This way you can be sure that your recordings are of the highest quality and that your online commercial will measure up to the competition. Quick and clean recordings to way to get your message across.
Copywriting and script supervision.
Fine Tune Audio has a team of experienced copywriters. They will be happy to help you write, edit or review your web commercial script. This way you don't have to worry about your script and your audience will be activated in the right way. Our copywriters can help you polish and (re)write your voice-over script in several languages.
Related projects
View all cases here