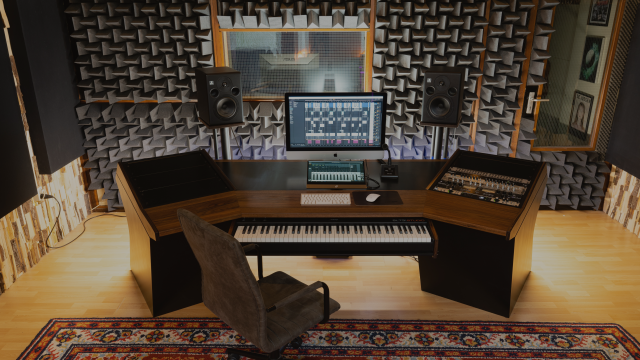 Apply now!
Sales internship
Sales internship
Are you the right person for our sales team?
Are you a student eager to build up your experience in B2B sales, particularly within the music and audio industry? Fine Tune Audio is seeking a sales intern who is committed to developing their skills under the guidance of experienced audio engineers and sales professionals.
Responsibilities and Opportunities:
Your insights and perspectives will be highly valued. This is an opportunity to contribute to and develop sales strategies that could shape our future business. As a small business, you have a lot of say in cases concerning your field, and the free reigns to try out your ideas in a supportive environment.
Benefit from close mentorship from industry professionals. You'll acquire a comprehensive understanding of both sales and the audio industry. Whether you're interested in both, or just want to try sales, we will help you out with knowledge and guidance to help you succeed reaching your personal and professional goals.
While you'll be expected to work independently, you'll also be a valued part of our passionate and dedicated team. Team members work beyond their specialized fields because a fresh set of eyes or ears can be helpful no matter the expertise. But you're in the driver's seat of your projects, while still having a say in all aspects of business.
It was awesome to do an internship at Fine Tune Audio! I got to explore the musical field which I'm very interested whilst completing my marketing education.
Who are we looking for?
We're interested in getting in contact with anyone who is:
Currently enrolled as a second or third-year student in a Sales, Business, or related program.
Self-motivated, ambitious, and open to challenges.
Able to work both independently and as part of a team.
Interested in music and audio.
Familiar with CRM systems or sales tools (this is only advantageous, though not required).
If this opportunity aligns with your career goals and interests, we invite you to apply. Your work here will have a tangible impact on our company's positioning in the market and contribute to our continued success.