Pleasant. Clear. Powerful.
Beautiful colors, cute puppets with a friendly look and of course a moment to show your brand center stage. An animated video is a powerful tool to inform, entertain and activate your audience. A pleasant and clear voice-over truly completes the picture. At Fine Tune Audio we have experienced voices who can give your animation video or explanimation the right tone. This way your audience will become familiar with your brand in an effective and familiar way.
Voice your animations with our voices
Detail-oriented recordings. In our own studio.
Few forms of visual media are as inviting to your audience as an animated video. But a video without pleasant music, sound effects and voice acting will only get you so far. That's why at Fine Tune Audio all voices are recorded in our own studio, and all our audio is custom made. This way we guarantee crystal clear audio for every project that also sound good on any medium. Guaranteeing your brand will make a great impression with your video.
See how it all works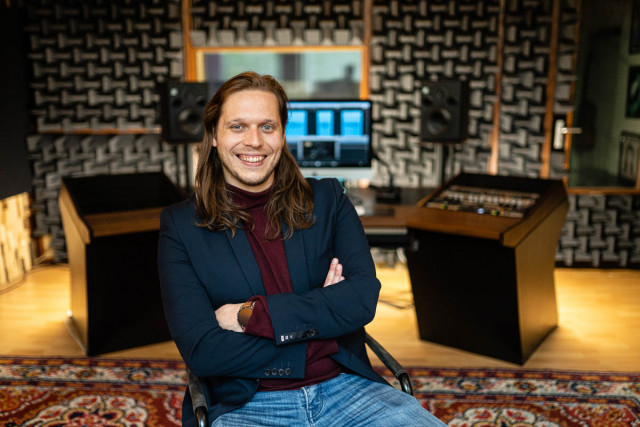 Professional direction, with clear results.
An animated video can cover many things. What your brand stands for, what product you offer, how your audience can find you and why your brand is worthwhile. This is certainly no easy task. That's why all our voices receive clear direction during the recording session, so that your story comes across correctly and completely. Experienced voices with professional directional cues - the recipe for your successful animation video.
Multiple takes, one sublime final recording.
At Fine Tune Audio, we do all voice recordings in our own studio. This way we deliver high quality recordings that are suitable for any medium. During the recording session we make multiple takes so we can mix and match until your story is told with just the right nuance.
Copywriting and script consultation
Fine Tune Audio has a team of experienced copywriters. They will be happy to help you write, edit or review your web commercial script. This way you don't have to worry about your script and your audience will be activated in the right way. Our copywriters can help you polish and (re)write your voice-over script in several languages.
related projects
View all cases here
We have been working with Fine Tune Audio for over 2 years now. A professional and flexible team that thinks with us and with whom it is a pleasure to work.

case page