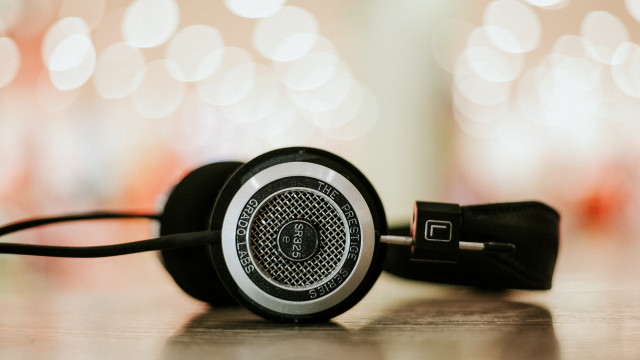 The Impact of Sonic Branding
The Impact of Sonic Branding
How do you use a sound logo and music for your brand? What can be learned to improve your sonic branding? And does it really make a difference?
We have talked a bit about sound logos; what they are and how it can help your brand stand out as unique. Sound logos, and in extension sonic branding, can make a greater difference than you probably think as a brand device for marketing impact and memorability. Now this is a more research- and facts related blog post, so I hope this doesn't bore you, but rather helps you get some insight into sonic branding, and maybe even encourages some further reading.
Impact of sound design is often used interchangeably with memorability of the sound design. Although this in many cases can be the same, it's not entirely how it works. So, let's dig a bit deeper into how sound logos and sonic branding works, why it sometimes does not and what is important for it to work.
Sound logos and sonic branding in general goes hand in hand. If your company has an audible brand identity, it most likely has a sound logo. Six criteria for a successful sound logo are mentioned in the article Searching for the Effectiveness of Sound Logos (Bonde, Anders, 2012).
These criteria are:
Distinctiveness: It is distinctive and does not sound like another logo.
Recognizability: People can identify it, even without reminders of how it sounds.
Flexibility: You should be able to use your audio branding in several formats and in various contexts.
Consistency: It should be the same for the listener even with smaller alterations made.
Continuity: Your sonic branding should work over a longer time with different trends socially.
Fit: It should match your brand image and identity.
To test which aspects of generally recognized sonic brands that mattered most, a study was conducted where people listened to sound logos that were manipulated to change up elements like rhythm, pitch and timbre. Afterwards they saw if the subjects could recognize the sound logo and/or the company. The research concluded with timbre and pitch being significant for the memorability of a sound logo, whereas rhythm is less important (Bonde, Anders, 2012).
Another study that was conducted, investigated the actual impact of audio branding. Three aspects were explored: Does the impression of a sound logo or background music influence the overall perception of a brand? Does a better fit between audio and campaign/ad, improve the perception that the subject has of a brand? And if the consumer perception of the audio itself is improved if it fits with the campaign and company (Melan & Moosmayer, 2010).
This study relates more to the impact of sonic branding, and it quite confidently concluded that a good fit between campaign, music and brand, positively impacts the consumer perception of both the music and the brand. For sound logos, there were similar results, however, it is less important that the logo itself fits a campaign and more important that the consumers approve of the sound logo, thus stimulating the impressions that it fits the company and campaign.
The question to ask yourself then is: how can I ensure that my sonic branding is memorable and impactful? Well, a key take-away here is that you benefit a lot from having a sound logo that the consumers like, and you can actually dare to do something unusual and unique; ignore the direct fit between audio and brand. If a sound logo in itself is perceived as good, that influences the broader brand perception along with it. Furthermore, as mentioned above, music should fit the brand and reflect the values. To remain memorable, it should have a distinct "Reduced Articulation Form", where if you remove all elements of the audio except rhythm and tonality, you can still recognize it. A factor that can improve the Reduced Articulation Form is to use larger leaps in tone intervals (for the whole melody, not between each tone), as well as rhythmically interesting beats that still are easy to replicate (Bonde & Hansen, 2013).
Finally, a short comment about brand loyalty and the impact of using sonic branding to create loyal customers. Already in 2006, a study was published on how the in-store experience could be improved as a touchpoint (especially for retailers), and it was in the end suggested that it indeed played a role in recognizability and immersion in the brand experience (Fulberg, 2006). The fact that audio sometimes operates outside of our direct awareness, it can build brand trust and enjoyment by simply being in the background, working in the subconsciousness of the consumer (Gustafsson, 2015).
There is a lot more to cover when it comes to research about sonic branding, but the positive impact across several stages along a customer journey is undeniable (whether you like using customer journeys or not, it helps me get across what I mean). Both first impressions as well as long-term brand loyalty are affected by using sound and music in your branding. So, find out how you want your brand to sound, what associations you want, make it unique and get your sonic branding up to speed.
As you can tell, this was a more research-heavy blog. If it was interesting and you want more, please let us know! If you want to read further on the subject, here are our sources:
Bonde, A., & Graakjær, N. J. (2013). Lydbranding. Mediekultur.
Bonde, A., & Hansen, A. G. (2013). Audio logo recognition, reduced articulation and coding orientation: Rudiments of quantitative research integrating branding theory, social semiotics and music psychology. Sound Effects, 112-135.
Bonde, Anders. (2012). Searching for the Effectiveness of Sonic Logos. Abstract from 6th International Conference on Multimodality. Retrieved from https://mode.ioe.ac.uk/conferences/
Fulberg, P. (2006, december). Using sonic branding in the retail environment — an easy and effective way to create consumer brand loyalty while enhancing the in-store experience. Journal of Consumer Behaviour, 3(2), 193-198.
Gustafsson, C. (2015). Sonic branding: A consumer-oriented literature review. Journal of Brand Management, 20-37. Retrieved from https://link.springer.com/content/pdf/10.1057/bm.2015.5.pdf
Melan, M., & Moosmayer, D. C. (2010). THE IMPACT OF SOUND LOGOS ON CONSUMER. 2010 AMA Educators' Proceedings: Enhancing Knowledge Development in Marketing , 28-29.